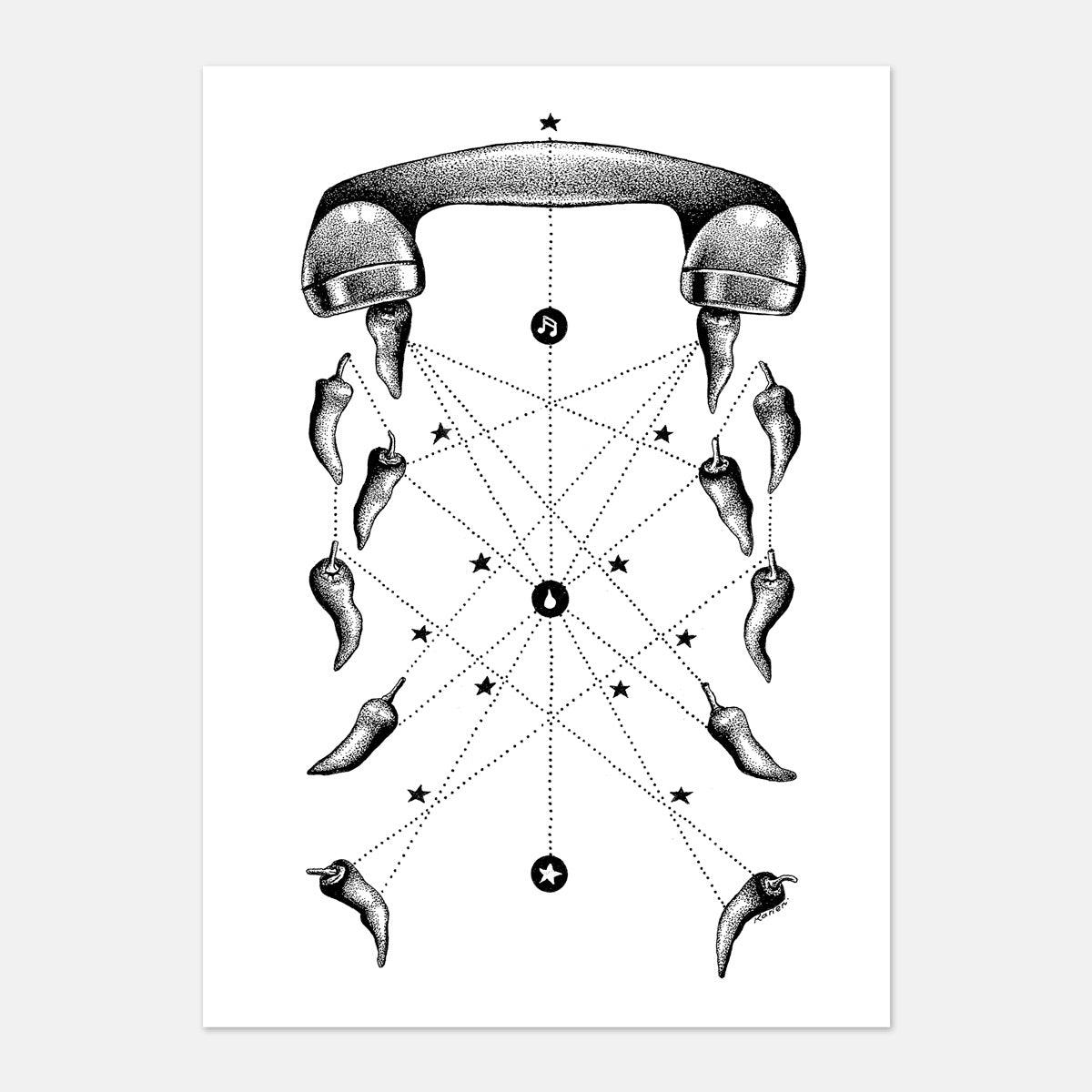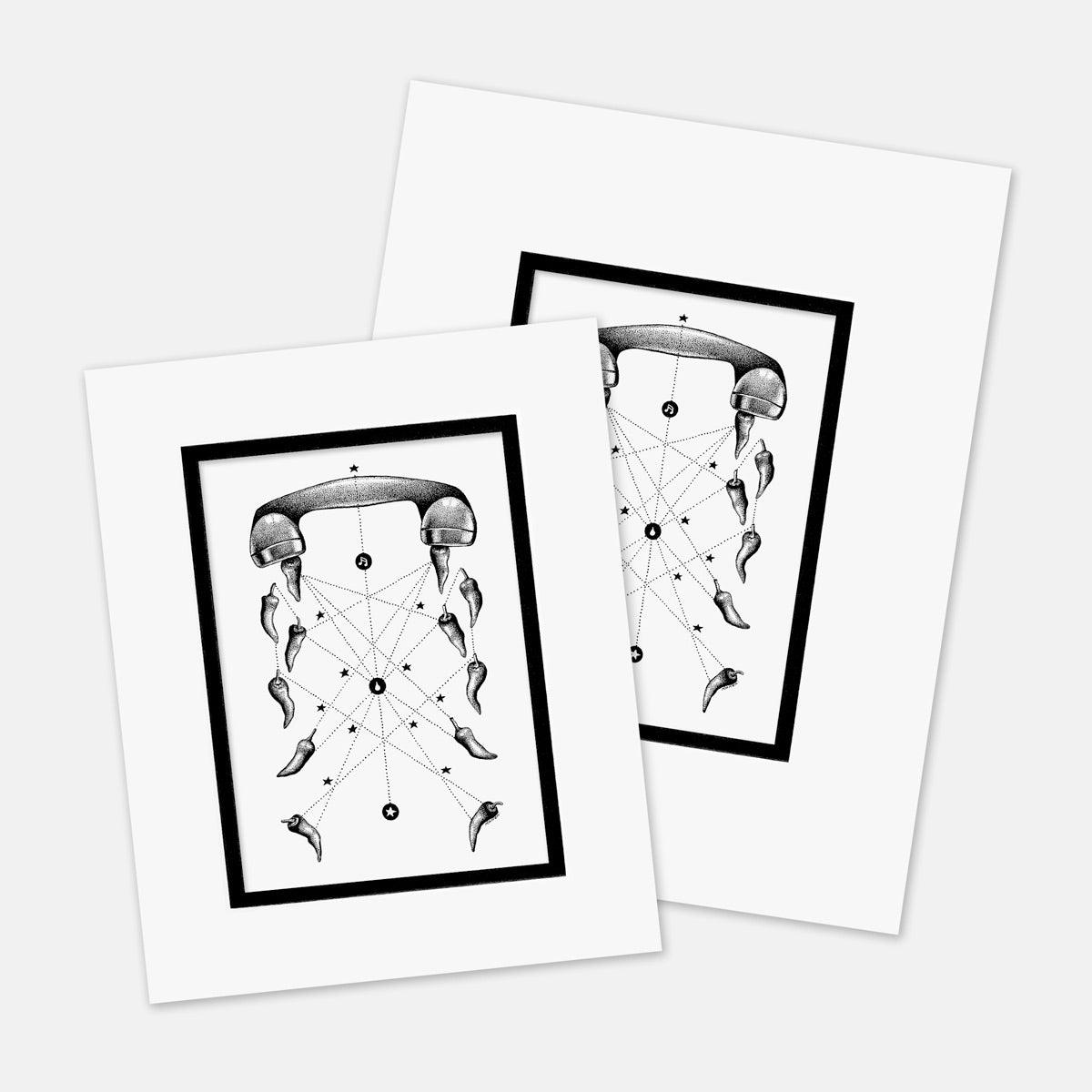 "Melting"
Print Or Original?:
Limited Edition Print
Only 23 units left
Prints: Limited edition of 25
About The Artwork:
Introducing "Melting" - a captivating black and white illustration that beautifully combines the intriguing symbolism of telephones and the fiery allure of jalapeños. 
In "Melting," the telephone takes center stage as a symbol of communication, connection, and the interplay between individuals. It represents the lifeline that bridges gaps, transcends distances, and enables us to exchange thoughts, emotions, and experiences. With its classic design, the telephone evokes nostalgia, reminding us of simpler times when conversations were intimate and personal.
But the unexpected cascade of jalapeños pouring out from the telephone introduces a powerful element of surprise and intrigue. These fiery peppers, renowned for their intense heat and spicy flavor, add a layer of symbolic depth to the illustration. Jalapeños represent passion, energy, and the potential for transformation. They ignite our senses and awaken our spirits, metaphorically embodying the fiery exchange of ideas, emotions, and connections that occur through communication.
The dotted lines connecting the jalapeños in "Melting" represent the intricate threads that link us together. They highlight the interconnectedness of our thoughts, words, and interactions, underscoring the profound impact that communication can have on our lives. 
Whether displayed in a gallery, office, or personal space, "Melting" is a conversation starter that sparks curiosity and contemplation.
"As if you were on fire from within.
The moon lives in the lining of your skin."
― Pablo Neruda
Illustration Size: 
5 x 7 inches (portrait)
7 x 5 inches (landscape)
Mat Board Size:
Original Artwork: Mat board will fit an 11 x 14 inch frame. 
Limited Edition Print: Mat board will fit an 8 x 10 inch frame.
Both limited edition prints & original artwork are protected by a double layered, high quality, acid-free Crescent® brand mat board (4-ply, approximately .050 inch thick, with a beveled cut window opening). The mat board has a white top layer with a visible black layer underneath. For added protection artwork gets shipped with a standard white backing board, enclosed in a clear protective bag. Frame shown in product images not included.
Medium:

 
Original Artwork: Pigment archival ink on cold press acid free 300gsm paper.
Limited Edition Print: Superior quality digital print on 100% fine art cotton, acid free paper.
Authenticity: 
All Policies: