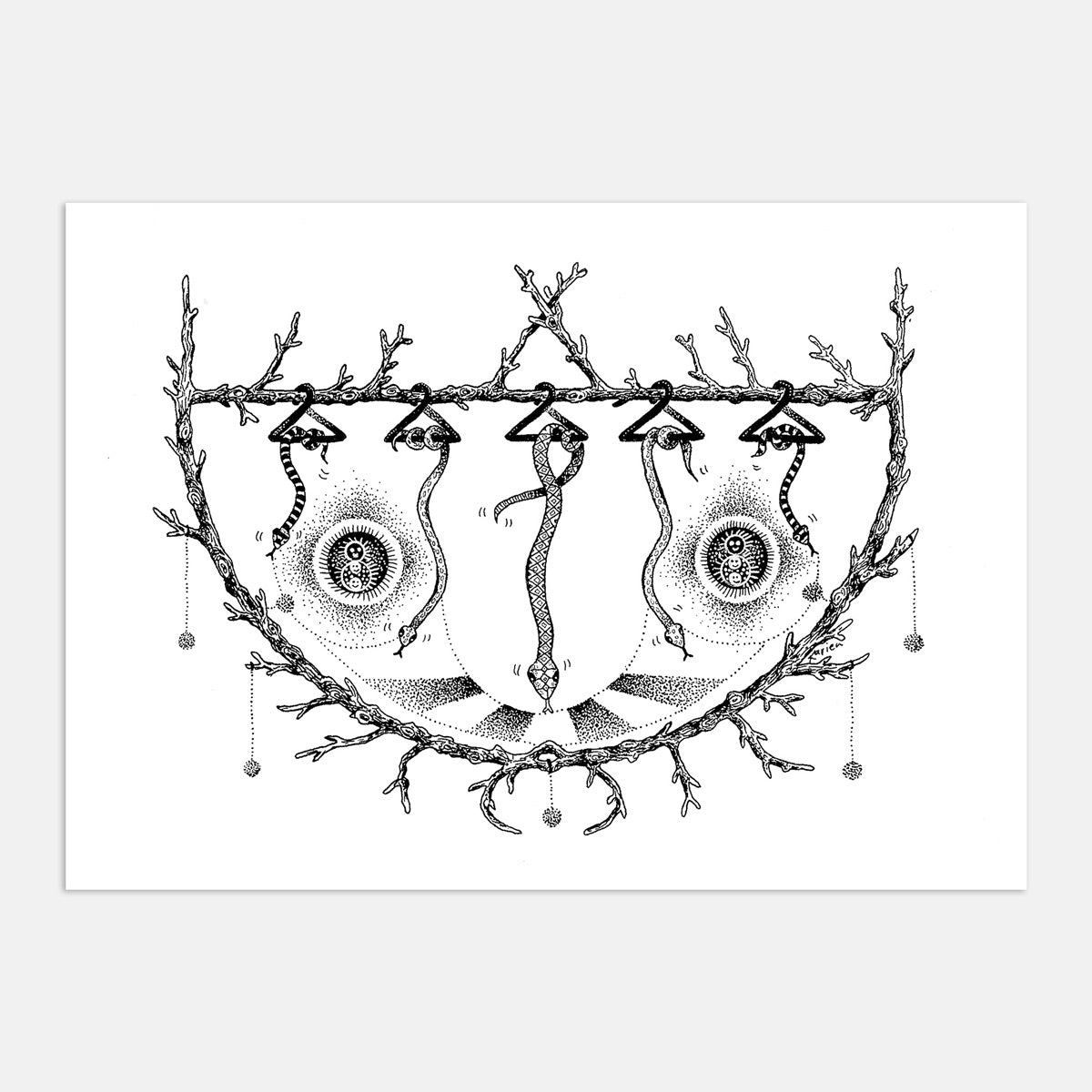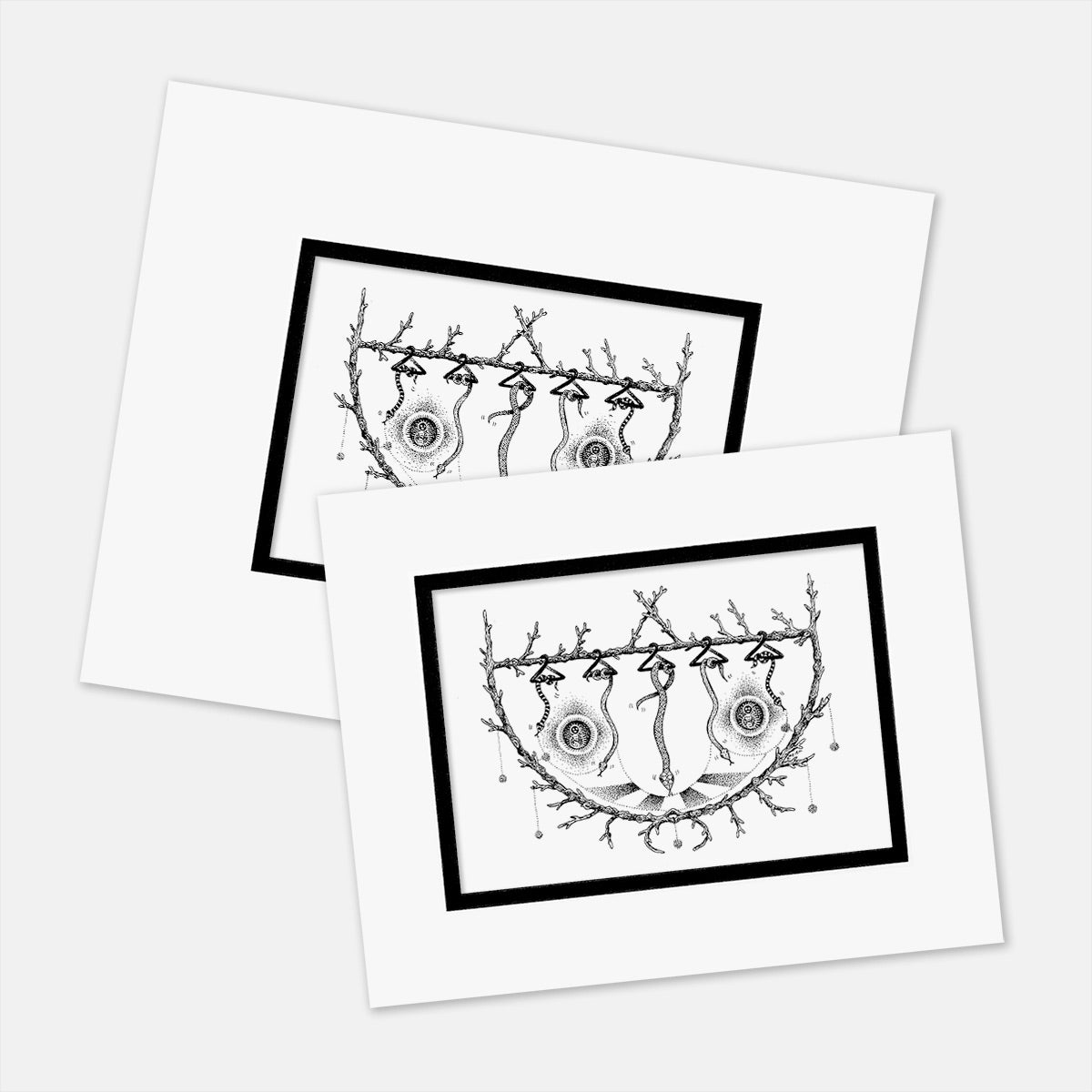 "Python Playdate"
Print Or Original?:
Limited Edition Print
Only 47 units left
Prints: Limited edition of 50
About The Artwork:
"Python Playdate" is a surreal black-and-white illustration featuring five snakes hanging from clothes hangers inside a semi-circle made of twigs and sticks. This whimsical piece will surely draw the attention of anyone who appreciates art with a touch of fantasy and whimsy.

The combination of five snakes, clothes hangers, and a semi-circle made of twigs and sticks create an image rich in symbolism. Snakes are often associated with transformation, renewal, danger, and temptation. They shed their skin and are reborn, making them a symbol of rebirth and transformation.

The clothes hangers may represent the idea of personal identity and self-expression. They suggest hanging up one's identity for others to see or perhaps the idea of shedding old identities and embracing new ones.

The semi-circle made of twigs and sticks may symbolize the cyclical nature of life and the interconnectedness of all things. It suggests the idea of protection or shelter and the fragility and impermanence of life.

Taken together, the illustration may suggest the idea of transformation and renewal in the context of personal identity and the cyclical nature of life. 
"The very essence of playfulness is an openness to anything that may happen, the feeling that whatever happens, it's okay... you're either free to play, or you're not." — John Cleese
Illustration Size: 
5 x 7 inches (portrait)
7 x 5 inches (landscape)
Mat Board Size:
Original Artwork: Mat board will fit an 11 x 14 inch frame. 
Limited Edition Print: Mat board will fit an 8 x 10 inch frame.
Both limited edition prints & original artwork are protected by a double layered, high quality, acid-free Crescent® brand mat board (4-ply, approximately .050 inch thick, with a beveled cut window opening). The mat board has a white top layer with a visible black layer underneath. For added protection artwork gets shipped with a standard white backing board, enclosed in a clear protective bag. Frame shown in product images not included.
Medium:

 
Original Artwork: Pigment archival ink on cold press acid free 300gsm paper.
Limited Edition Print: Superior quality digital print on 100% fine art cotton, acid free paper.
Authenticity: 
All Policies: