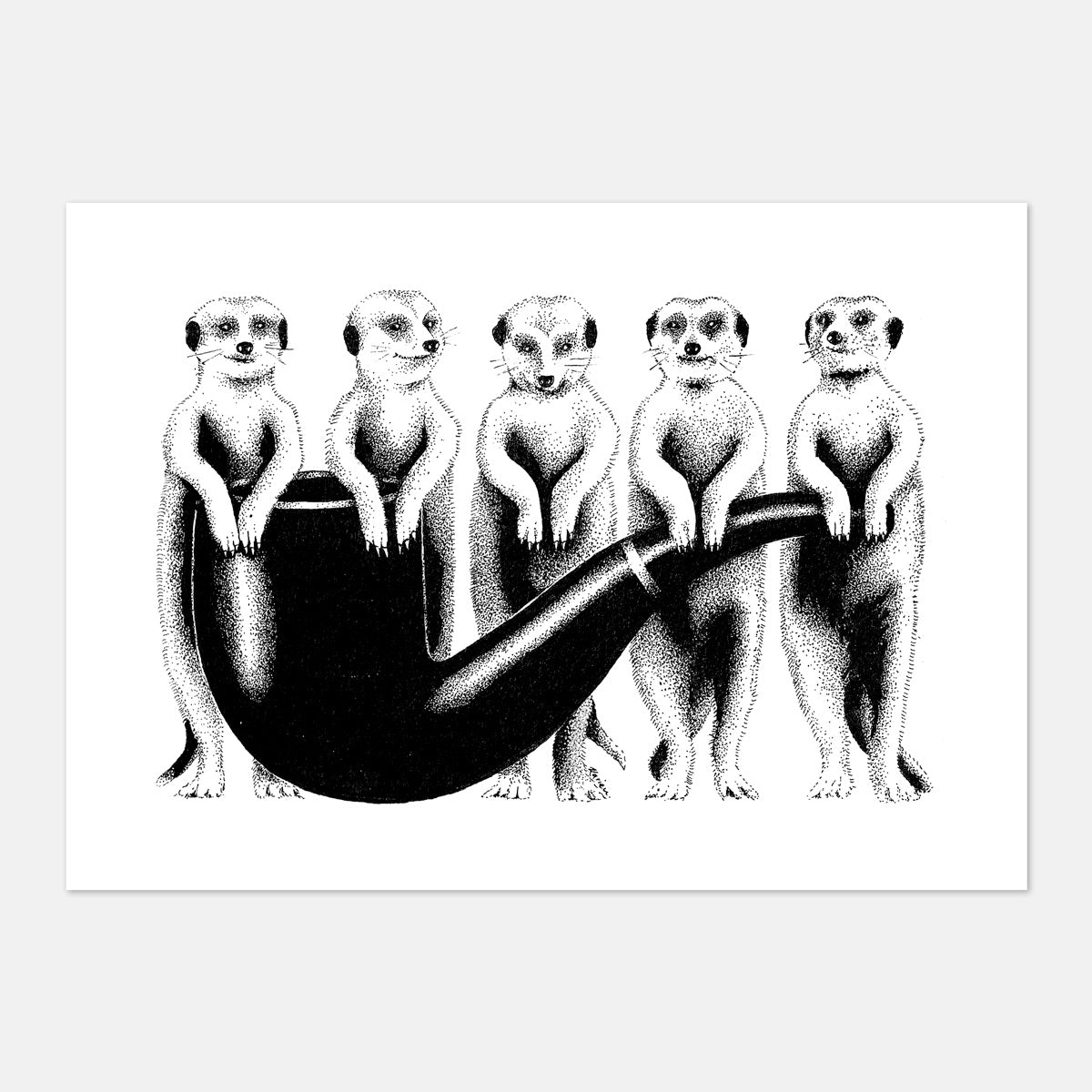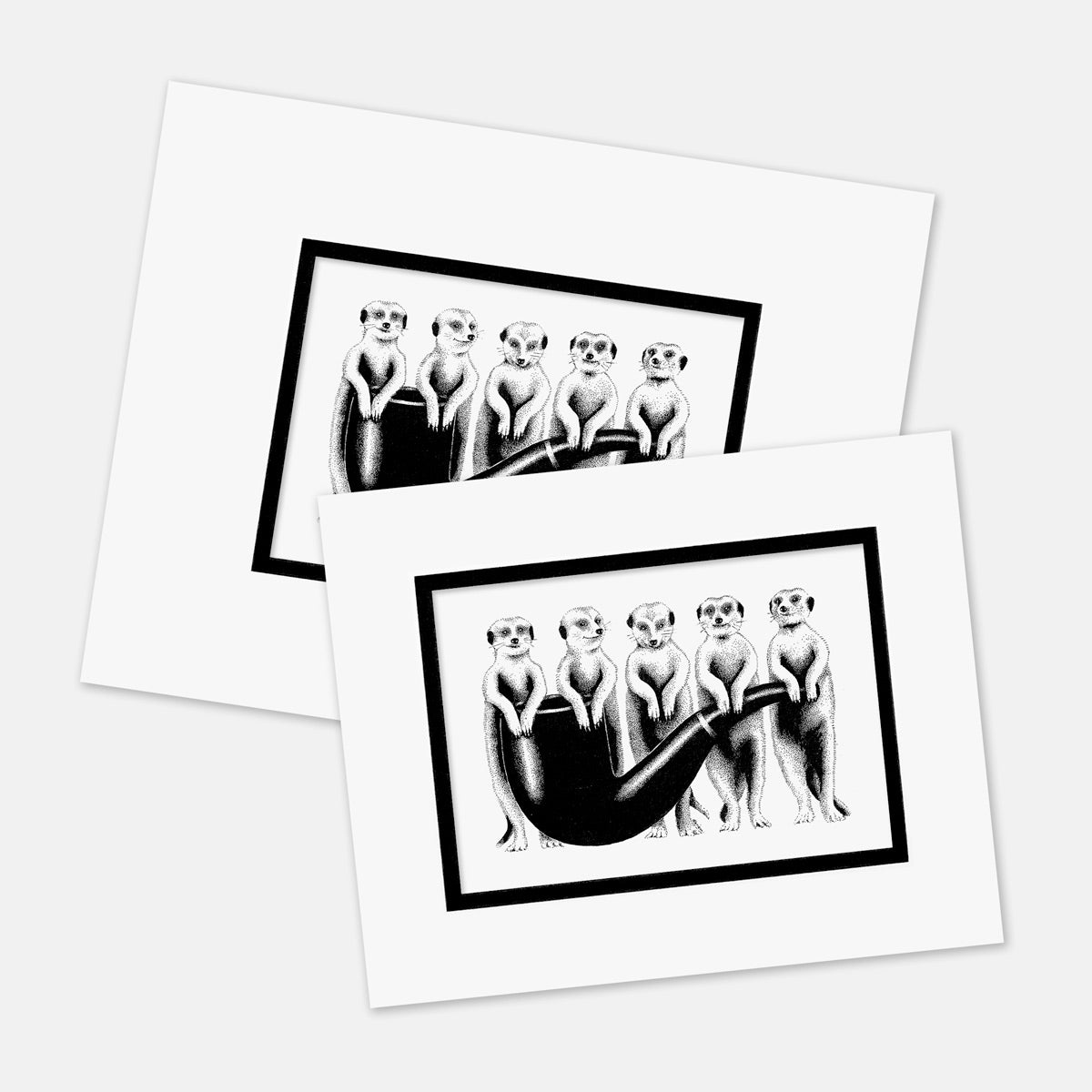 "Ce N'est Pas Un Suricate"
Print Or Original?:
Limited Edition Print
Only 46 units left
Prints: Limited edition of 50
About The Artwork: 
Presenting "Ce N'est Pas Un Suricate," a whimsical, surreal ink illustration showcasing meerkats with a pipe. This artwork pays homage to Rene Magritte's famous painting entitled "This Is Not A Pipe."
Meerkats have long been a symbol of community and togetherness. They live in extended family groups, often with as many as three generations living and working together. As a result, they symbolize the importance of collaboration, solidarity, and social interactions. Symbolically, meerkats represent the power that comes from working together.

The smoking pipe has long been associated with symbols of relaxation and contemplation. It can represent a momentary pause in the day when one can take time to reflect and make important life decisions. In many cultures, a smoking pipe is seen as a sign of wisdom and respect.

In some indigenous cultures, tobacco is also seen as a tool to enter the spiritual realm and connect with ancestors and spirits.

This surreal illustration is a powerful combination of symbols that speaks to the importance of community and wisdom in our lives. It's a reminder that we can use togetherness and contemplation to evolve spiritually, mentally, and emotionally.
"Develop an interest in life as you see it; the people, things, literature, music - the world is so rich, simply throbbing with rich treasures, beautiful souls and interesting people. Forget yourself." — Henry Miller
Illustration Size: 
5 x 7 inches (portrait)
7 x 5 inches (landscape)
Mat Board Size:
Original Artwork: Mat board will fit an 11 x 14 inch frame. 
Limited Edition Print: Mat board will fit an 8 x 10 inch frame.
Both limited edition prints & original artwork are protected by a double layered, high quality, acid-free Crescent® brand mat board (4-ply, approximately .050 inch thick, with a beveled cut window opening). The mat board has a white top layer with a visible black layer underneath. For added protection artwork gets shipped with a standard white backing board, enclosed in a clear protective bag. Frame shown in product images not included.
Medium:

 
Original Artwork: Pigment archival ink on cold press acid free 300gsm paper.
Limited Edition Print: Superior quality digital print on 100% fine art cotton, acid free paper.
Authenticity: 
All Policies: