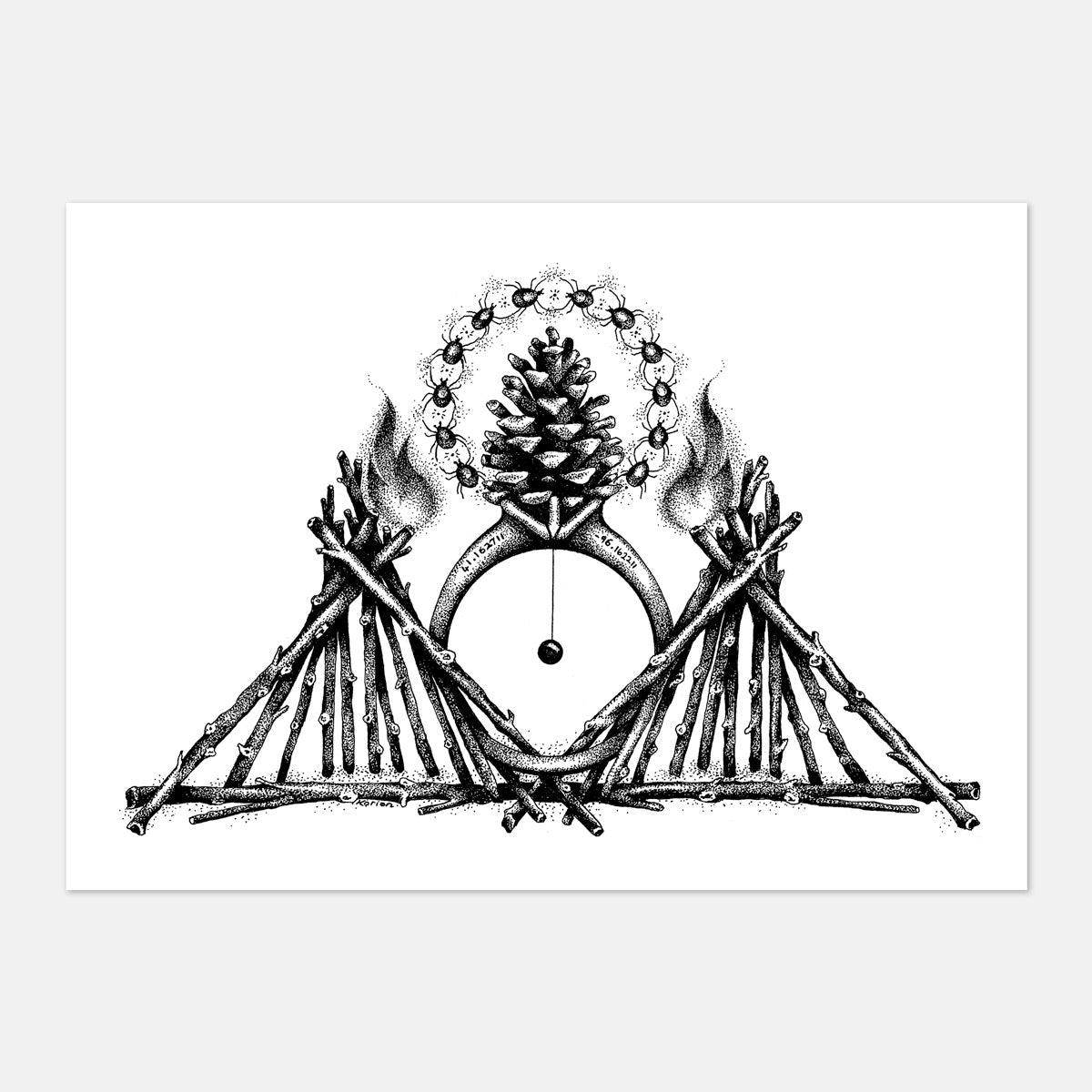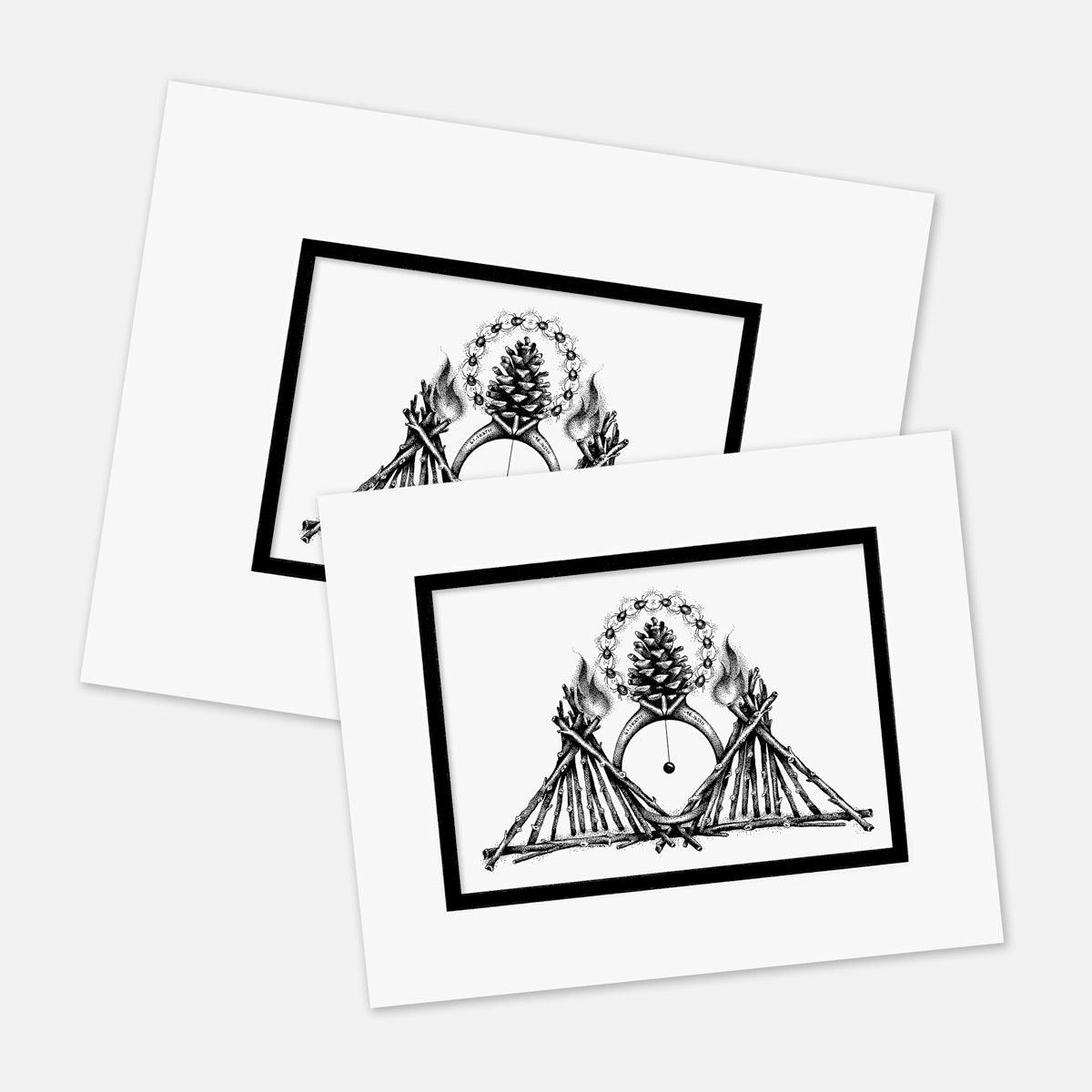 "Two Prayers"
Print Or Original?:
Limited Edition Print
Only 22 units left
Prints: Limited edition of 25
About The Artwork:
Introducing "Two Prayers," a black and white illustration featuring a ring adorned with a unique pine cone center, nestled between two teepees and flames. Each element in this composition carries profound symbolism, inviting viewers to embark on a journey of interpretation.
The ring, traditionally a symbol of eternal love and commitment, takes on a new meaning by substituting a diamond for a pine cone. The pine cone symbolizes growth, enlightenment, and the cyclical nature of life, drawing parallels to the eternal journey of personal development and spiritual awakening. This unexpected combination challenges our preconceptions about tradition and love, suggesting that lasting commitment can be as natural and evolving as the pine itself.
The teepees, with their ancestral significance, represent shelter, community, and spiritual connection. However, the presence of flames introduces a powerful element of transformation and renewal. The flames may symbolize trials and tribulations, but they also allude to the purification of the spirit through adversity, ultimately leading to a stronger sense of community and spirituality.
"Two Prayers" invites a range of interpretations. It could symbolize a union rooted in personal growth and transformation, highlighting that love and commitment can thrive despite life's challenges. Alternatively, it might represent the collective journey of a community or partnership, facing trials and emerging stronger and wiser through shared experiences.
In conclusion, "Two Prayers" is a thought-provoking sketch that challenges conventional symbols, encouraging viewers to explore the deeper meanings of love, growth, and community. 
"As if you were on fire from within.
The moon lives in the lining of your skin."
― Pablo Nerudai
Illustration Size: 
5 x 7 inches (portrait)
7 x 5 inches (landscape)
Mat Board Size:
Original Artwork: Mat board will fit an 11 x 14 inch frame. 
Limited Edition Print: Mat board will fit an 8 x 10 inch frame.
Both limited edition prints & original artwork are protected by a double layered, high quality, acid-free Crescent® brand mat board (4-ply, approximately .050 inch thick, with a beveled cut window opening). The mat board has a white top layer with a visible black layer underneath. For added protection artwork gets shipped with a standard white backing board, enclosed in a clear protective bag. Frame shown in product images not included.
Medium:

 
Original Artwork: Pigment archival ink on cold press acid free 300gsm paper.
Limited Edition Print: Superior quality digital print on 100% fine art cotton, acid free paper.
Authenticity: 
All Policies: